Judy Stull spent twenty years as a classroom teacher in Florida and Texas. Since her retirement in 2007 she has received additional training in prayer ministry also with Ellel Ministries. She has over forty years of faithful discipleship and praying for God's healing for His family in many different congregations and settings. Judy enjoys exercising, riding her bike, reading, and spending time with her family. Her real passion is to see God's people set free to express all they are in Christ as they fulfill God's call upon their lives.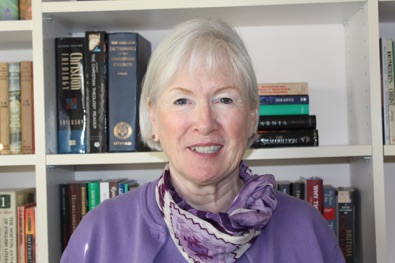 WHAT YOU SHOULD KNOW

Retired Teacher
FAVORITE SCRIPTURE:
Jeremiah 29:11-14
Peter Horrobin
Henri Nouwen
Leanne Payne
M.Scott Peck
Derek Prince
John and Paula Sanford









FAVORITE BOOKS:
THE HOLY BIBLE THE
ROAD LESS TRAVELED
SPIRITUALITY AND THE
GENTLE LIFE
SPY NOVELS FAVORITE
ACTIVITIES: BEING WITH
MY FAMILY BICYCLING
KNITTING OR CROCHETING
FAVORITE VACATION SPOT:
Savannah, GA London, UK
PERSONAL PASSION:
WATCHING GOD SET HIS PEOPLE FREE NO MATTER WHAT CIRCUMSTANCE THEY ARE IN.