Bob spent almost forty years as pastor and priest in the Anglican tradition before his retirement from full time parish ministry in 2010. He has received training in counseling and prayer ministry over the years, most recently studying and training with Ellel Ministries, an international ministry of healing and discipleship. He spends his time enjoying exercising, race walking, reading, studying, and being of part of seeing God's people gain freedom and healing in the deep places of their lives in order to more fully respond the God's call upon their lives.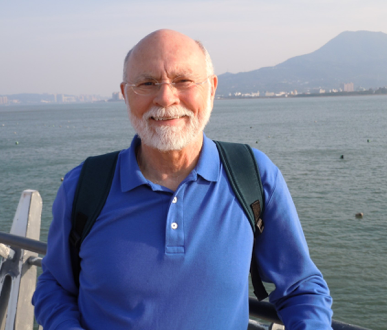 WHAT YOU SHOULD KNOW

NAME:
Robert (Bob) K. Stull, Jr.
Retired Anglican Priest
Isaiah 41:9,10 and 1 Peter 5:10

Good books

HOBBIES:
Bicycle Riding
Reading
Roasting coffee beans
Ham radio
Photography
FAVORITE VACATION SPOT:
Paris (France); North Carolina
To see God's people trained and equipped to be able to pray with others so that they can be set free and healed to fulfill their destiny in Christ.